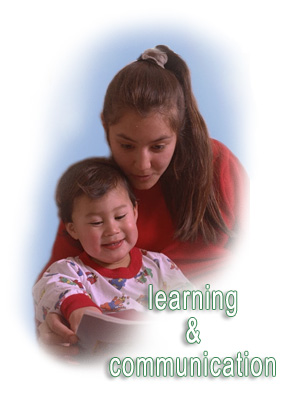 Why focus on Learning and Communication?
Special needs in learning and communication are common among Canadian youth. Without help, many of these young people do poorly in school or even drop out. In rural and northern communities, learning and communication programs for young people with special needs are often limited or unavailable. We need to make available programs that are specific to the needs of youth living in these remote communities.
How do we help?
We work to help our young people access the best learning and communication opportunities. We focus on youth with hearing impairments (due to otitis media, ear infections), reading problems, attention difficulties, and "gifted or talented" abilities. We work with schools and educators to develop programs that are sensitive to the culture and linguistic diversity of youth living in rural and northern communities.
What are we doing to help?
Work with families, communities and governments to develop effective programs in learning and communication
Connect parents, teachers and groups interested in learning and communication
Provide easy ways to get helpful information
Collect and review the latest information on learning and communication
Report on best practices and best programs
Find new technologies to improve services
Where it happens?
All across Canada, our team of learning and communication experts are working together to ensure the excellence. Our team also includes community, government and corporate groups. It is managed by team leader Alan Bowd Ph.D. of Lakehead University in Thunder Bay, Ontario.
---
Centre of Excellence for Children &
Adolescents with Special Needs:

Call:  (807) 343-8219  Fax:  (807) 346-7991 
Email:  coespecialneeds@lakeheadu.ca
---